E-solutions
As companies evolve, change is inevitable. Old processes that served you well fail to remain the robust processes for your new vision, direction and demands.  It is critical that as you embark on change, you look to the future as you contemplate integrating electronic solutions into your work processes.  Now is the time to re-engineer your business processes and assure you develop a holistic enterprise wide vision from which to execute.  There must be vision, strategy and executive sponsorship as well as planning, project management and expert business process owner input.
The staff at Calcott Consulting have experienced and led these changes in corporations for such diverse systems as learning management, records / document management, data management,  laboratory information management systems, adverse events reporting, audit and inspection systems, change control, invesitgation, CAPA and clinical trial management systems in all the GXP regulated areas.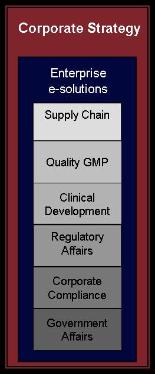 We can aid in the following:
Executive vision and sponsorship to aid in plotting the future direction
Developing and planning long term strategies for your processes and e-solutions
Project management to assure smooth execution of the strategic plans in a cost effective manner
Business process mapping and process optimisation
Interfacing between subject matter experts, IT professionals and executives
Risk-based computer validation especially in the regulated areas of GXP and SOX compliance
Compliant documentation including policies, SOP's and validation protocols / reports
Development and implementation of training programs
Assuring all customers are aware of change and embrace it (communication and change management)
We look forward to discussing your needs and becoming part of your solution.